I have a Tiny Laundry space by design.  Learning what works for you & your family is what is always best when your trying to become more organized. In our case, we were forced to rebuild our home due to being hit by a Tornado back on 4/3/12.
This disaster gave me the opportunity to recreate our entire home exactly how I wanted it.  Wow!!! was I excited & seized the opportunity. One of my chores that I don't like completing is folding laundry. I absolutely despise it. I had to be honest with myself and be sure to create a functional space that I could manage.  If I had built a large Laundry space with a big folding table as seen below, I would have been creating my own problems.
I absolutely love this laundry space but….
This would have turned into a catch all area. The freshly washed clothes would have ended up sitting on the table and I would come up with every excuse in the book not to immediately fold & hang the clothes. Therefore, I created a small laundry area that works well for me. It's small & functional. It's just enough space to wash, dry & immediately fold and or hang our clothing. Not to mention it's in our Master bathroom suite area near the closet.  So when showering, our clothes end up going right into the sorting hamper. Talk about convenient.
I love this & it work's sooooooooo well for us.
This space was designed/built for the washer & dryer to sit side by side (which is why you can see the dryer vent & power cord). After a while  of living with them side by side I wanted to stack the appliances to save space. Currently I feel like I want a new style Top Loader which doesn't have the center agitator. If you have had a Front loader but switched too the new Top Loader (any brand) that I speak of Id love to hear your opinion. Currently Im thinking about going with these.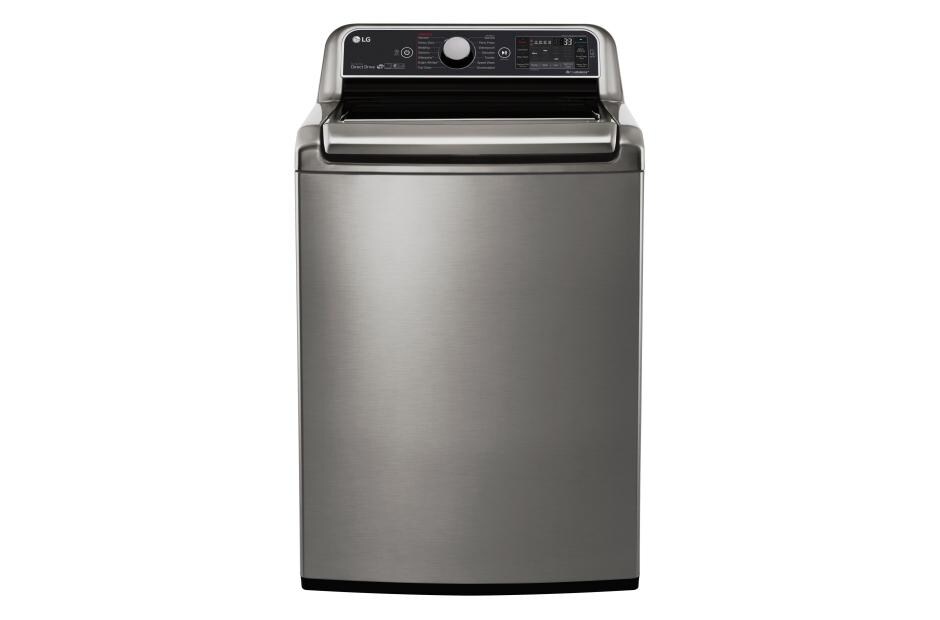 I love the fact that it doesn't have an agitator in the center.
So….
As a professional Organizer I urge you if possible to design your spaces so that they work well for you. It doesn't matter that it's not a typical setup. What matters most is that it makes your day to day life simple. When things are simple they are so much easier to keep organized. I ask you what laundry dilemmas are you experiencing? Is the flow not ideal? or maybe you feel like you dont have enough space.  Let me know, Id love to help you in any way I can.
Feel free to like & follow my organized Laundry Board's on Pinterest.